I came across this article today and it made me realise just how important the work that the Wilson sisters and the many hundreds of volunteers, along with organisations such as Kaimanawa Heritage Horses and the Kaimanawa Wild Horse Preservation Society is to protect our own unique wild horse breed here in New Zealand.
Debbie Coffey, vice president of the Wild Horse Freedom Federation, said that while relocating the horses may seem like a reasonable proposal, "it opens the door for other circumstances in the future that may lead to our wild horses and burros entering a slaughter pipeline in other countries."

Coffey finds it appalling that BLM is even considering proposals that could result in horses ending up as prey in some other country. She also fears animals could die during transportation or later be sent to slaughter.
Apparently within the Trump administration's 2019 budget, which is currently under review in Congress, there is a proposal to allow for the killing of wild horses. The Bureau of Land Management (BLM) is also reviewing a couple of proposals to relocate wild horses from the western United States to Guyana and Russia, part of an ongoing effort to manage the growing population.
Imagine if something like this happened to our New Zealand wild horses…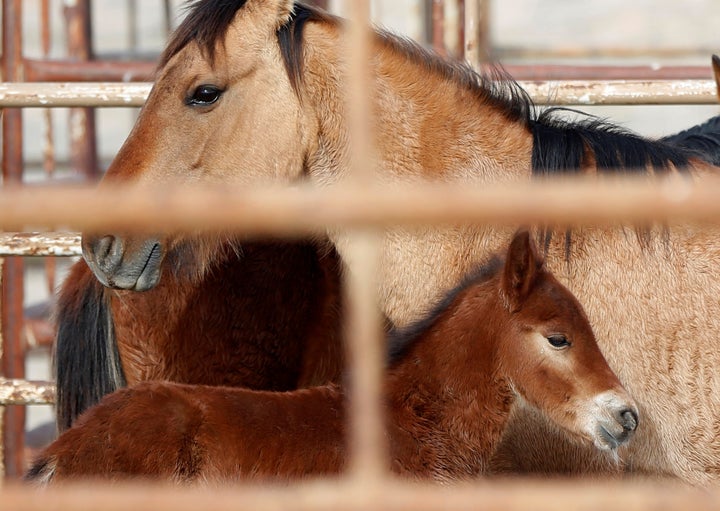 Washington state resident Lon Ball, executive director of business development at Russian-American company OOO Rancho Khasan, has also offered a separate and far more sweeping proposal. Late last year, Ball approached BLM's Wild Horse and Burro Program about adopting the entire population of confined mustangs ― upwards of 45,000 animals ― and shipping them to eastern Russia, to an area he's dubbed "horse heaven."

Ball said the plan was to use the horses to create a Western-themed resort that would primarily target Chinese eco-tourists.

The proposal, which Ball has since scaled back, expanded on one he submitted back in 2011 that angered horse advocates. Ball was looking to obtain 2,000 horses as part of a pilot project to relocate animals to eastern Russia, where he noted the animals would have plenty of room to graze and could serve as potential prey for imperiled predators.

"

This is habitat for both the critically endangered Amur leopard and the endangered Siberian tiger," Ball wrote in a 2011 email to BLM staffer Sally Spencer. "Poachers keep the ungulate numbers critically low and the habitat is nearly sterile for lack of prey."

Although it was never part of Rancho Khasan's proposals to BLM, internal emails obtained by HuffPost show that Ball and others at the company discussed the possibility of horses being slaughtered for human consumption.

On Nov. 1, Anatoli Lebedev, the organization's co-founder, wrote: "For marketing we need a very clear picture ― how are we able to extract some horses for meat from the whole herd … without hurting hearts of animal rights activists, who trusted us?"
For more information about this topic, view the original article at www.huffingtonpost.com